STAFF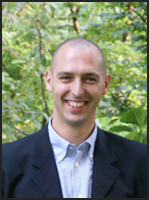 LAURENT TOBEL - CEO -

French National Champion, Silver Medalist at the World Extreme Championships, Well known, all over the world, for his capacity of comedian and showman.
After 15 years of professionalism, taking part of the world biggest productions, Laurent in 2005 creates his own shows using his creativity, professionalism, focus, high level of adaptation and natural humor.
Creator and producer of « Music on Ice ».




Silvia TOBEL-BLUMER

For the past 15 years she has accumulated an enormous amount of experience in various sports associations (France, Russia, Italy, Switzerland, USA).
Her organizational skills, logistics and attention to details always make her a "person of reference" in any situation.
Calm and collected, she is an experienced speaker who is capable of creating a positive atmosphere anywhere she goes.
This former model is fluent in French, English and Italian.